Highlights of the 2017 NCCI Symposium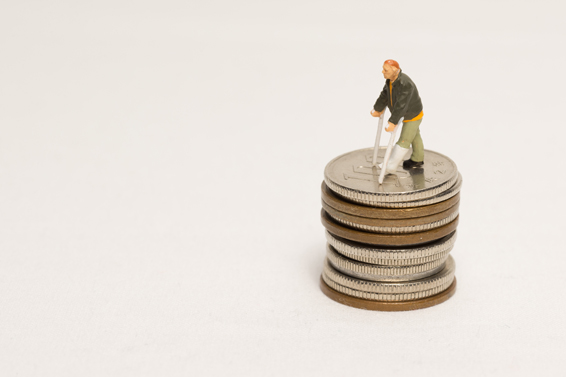 Each year, the National Council on Compensation Insurance (NCCI), which gathers data, analyzes industry trends and legislation and prepares insurance rate and loss cost recommendations hold an Issues Symposium. The theme for 2017 was "Adapting". Bill Donnell, president, and CEO noted the industry must remain open to new ideas and processes to stay relevant in an atmosphere of rapid change, largely driven by technology.
Highlights and findings include:
NCCI's chief actuary, Kathy Antonello, noted in a presentation of NCCI's State of the Line report that the workers' compensation combined ratio for private workers compensation insurers during the calendar year 2016 was 94%, driven by a decline in frequency paired with increases in indemnity and medical severity. On an accident year basis, the industry-reported 2016 workers compensation combined ratio was 98%.
Average lost-time claim frequency across NCCI states declined by 4% in 2016, on a preliminary basis.
In NCCI states, the preliminary Accident Year 2016 average indemnity claim severity increased by 3% relative to the corresponding 2015 value. For medical, the preliminary average lost-time claim severity increased by 5% relative to that observed in 2015.
The Overall average cost of Lost Time claims in NCCI states now is $53,000.
Post-recession, workers' comp medical spend on indemnity claims have increased LESS than Personal Health Care spending per capita.
Only about 9% of managers can be replaced by automation, but 78% of workers in predictable physical work.
Generic drugs now represent the majority of costs for scripts in workers' comp. Shift largely because of patent expirations on popular meds.
Payroll growth largest driver of an increase in direct written premium.
Understanding the drivers of medical costs
NCCI's project leader and senior actuary, Barry Lipton, presented a detailed analysis of the trends and drivers of medical costs. Average medical costs per claim have been increasing each year at low single-digit rates since 2009 and decreased in 2015. This mild growth in medical severity follows more than a decade of year-over-year increases that ranged from 5% to more than 13%.
Noting that it's been quite a turnaround for comp, Lipton ruled out fee schedules and the ACA as drivers of the modest increase in medical severity. He concluded increased use of networks is a key driver in moderating medical costs. Average costs are a product of the cost of medical services and how often they are used. It appears that "networks not only deliver a price saving but a utilization saving as well." Average payments to network physicians are lower than average payments to non-network physicians and network doctors provide fewer treatments and services. NCCI is doing further research to quantify the savings.
While this is an encouraging trend, medical costs remain high. The average medical cost per lost-time claim is hovering around $30,000. One way to measure physician costs across the states is to compare work comp payments to the Medicare reimbursement rate. Prices paid relative to Medicare vary widely, from about 100% (Florida – 101%) to over 250%. Countrywide the average is 150%.
In 2015, physician costs were 38% of total medical costs, combined inpatient and outpatient hospital costs were approximately 31%, and prescription drug costs were about 11%. Of particular note is the rising cost of hospital inpatient care.  In 2012, Hospital Inpatient Paid per Stay amounted to $19,514, in 2013, it rose to $22,944 (18% increase), in 2014, it was $24,558, or a 7% increase, and in 2015, it was $25,320, a 3% increase over the previous year.
For more information. https://www.ncci.com/Articles/Pages/II_NewsFromAIS.aspx
SEVEN SECRETS
You'll receive important information to help you avoid overcharges on your workers' compensation.