Hurricane recovery: Workers' Comp implications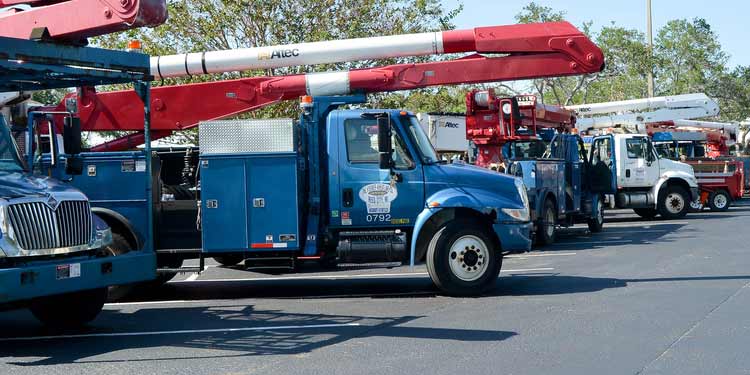 Be sure your employees are covered when going out of state to assist with recovery
The requirements for Workers' Comp vary by state and the important message here is that if you have employees traveling out of state you want to be sure you have the correct states on the policy. You should work with your agent to add any new states and projected payroll to your active policies.
Florida issues bulletin to alert contractors about Work Comp coverage
Recognizing that contractors coming to Florida to assist in cleanup efforts may be unfamiliar with the state's workers' compensation coverage requirements, Chief Financial Officer Jimmy Patronis' office issued a bulletin this month outlining the requirements.
Dealing with unknown hazards
Workers who are assisting with recovery may be asked to perform tasks that are outside the scope of their job description or encounter unfamiliar hazards. Working on roofs, in contaminated water, in confined spaces, dealing with electrical outages and fallen trees, structurally deficient buildings, are just some of the many hazards they can face.
The big thing is keeping the workers safe. Even though this is a thousand-year event, employers have the same responsibility to provide a safe workplace for their employees as they do under normal conditions. Having the proper PPE and training is critical as they deal with many unknowns such as the contaminated floodwaters. Day laborers and other temporary workers need to be oriented and trained.
SEVEN SECRETS
You'll receive important information to help you avoid overcharges on your workers' compensation.