Seven Top Workplace Hazards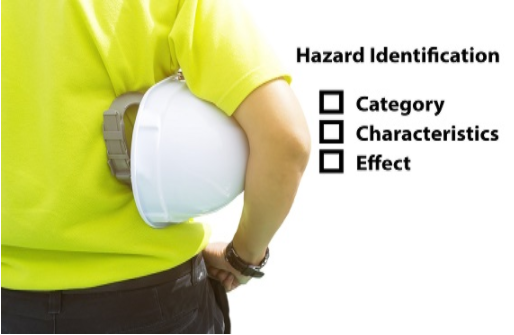 The National Safety Council (NSC) has released a list of its top seven-workplace hazards. While the list may not surprise employers, workers continue to be injured in accidents that are highly preventable. Here are the seven, along with contributing causes and possible solutions.
Hazard #1: Working at heights

Contributing causes
Lack of knowledge about responsibility for providing fall protection gear
Improper training on how to use PPE
Ill-fitting PPE or misuse of PPE
Failure of supervisors to wear PPE or enforce requirement with workers
Failure to have a written fall protection process
Purchase of equipment, such as roof chillers, without proper consideration of safety features
Poor maintenance of equipment

Possible solutions
Buy correct size gear for worker, keep a close eye on how effective it is, obtain feedback from workers
Determine if supervisors are consistent role models
Regularly inspect gear for damage and remove weakened or damaged equipment from use
Have a system to regularly monitor the effectiveness of the program
Assess the work environment to determine if an engineer is needed to install anchor points
Consider the economics of building a platform with standard railings and a swing gate in front of a fixed ladder
Hazard #2: Poor housekeeping

Contributing causes
Clutter blocking emergency exits and aisles
Stacking loads on racks in warehouse that bring them too close to sprinklers
Clutter, leaks or standing water that lead to slips and falls
Electrical rooms used for storage

Possible solutions
Clean up as you go
Regular checks at end of shift
Appropriate storage space
Hazard #3: Electrical – Extension cords

Contributing causes
"Daisy-chaining" – using multiple extension cords or power strips, increasing likelihood of tripping and overdrawing electricity resulting in fire
Using extension cords as permanent solutions to electrical needs, not as temporary as intended
Using improper gauge wire for extension cord or power strip

Possible solutions
Assess whether extension cords are truly being used for temporary purposes and store away at end of shift
Inspect extension cords and replace worn out cords
Use the right extension cord or power gauge for the job
Bring in an electrician to drop a line and outlet when extension cords are being used for weeks or months
Hazard #4: Forklifts

Contributing causes
Pressure to work fast; emphasis on productivity over safety
Distracted driving
Driving with too large a load
Blame the employee for the accident and retrain, rather than recognizing the problem may be inadequate time to accomplish the task
Too few trucks or staff to manage workload
Lack of maintenance
Failure to segregate pedestrians

Possible solutions
Foster a strong safety culture
Monitor the workload and assess capability to meet it
Daily checks of trucks and ongoing maintenance
Create designated walkways
Hazard #5: Lockout/Tagout

Contributing causes
Good policies, but failure to implement
Complacency
Rush to complete the job
Faulty equipment
Unfamiliarity with equipment
Improper training

Possible solutions
Foster a strong safety culture
Properly train employees and ensure they are qualified to carry out procedures
Train when new equipment is installed
Regular maintenance of equipment

Hazard #6: Chemicals

Contributing causes
Failure to monitor inventory and expiration dates, which can lead to dangerous and explosive hazards
Not disposing chemicals in a timely manner or improperly disposing
Inadequate training
Transferring chemicals from one container to another without proper precautions or labeling

Possible solutions
Reliable control system for the purchase, use, and disposal of chemicals
Strong inventory system
Proper training
Proper labeling

Hazard #7: Confined spaces

Contributing causes
Failure to issue a permit
Failure to conduct risk assessment
Equipment for testing is out of date
Lack of employee education about confined spaces

Possible solutions
Conduct risk assessment properly
Follow appropriate permit processes
Properly train employees
Source: "7 Common workplace safety hazards," Safety + Health, June 2016
SEVEN SECRETS
You'll receive important information to help you avoid overcharges on your workers' compensation.