Ten questions to assess your workplace's preparedness for an active shooter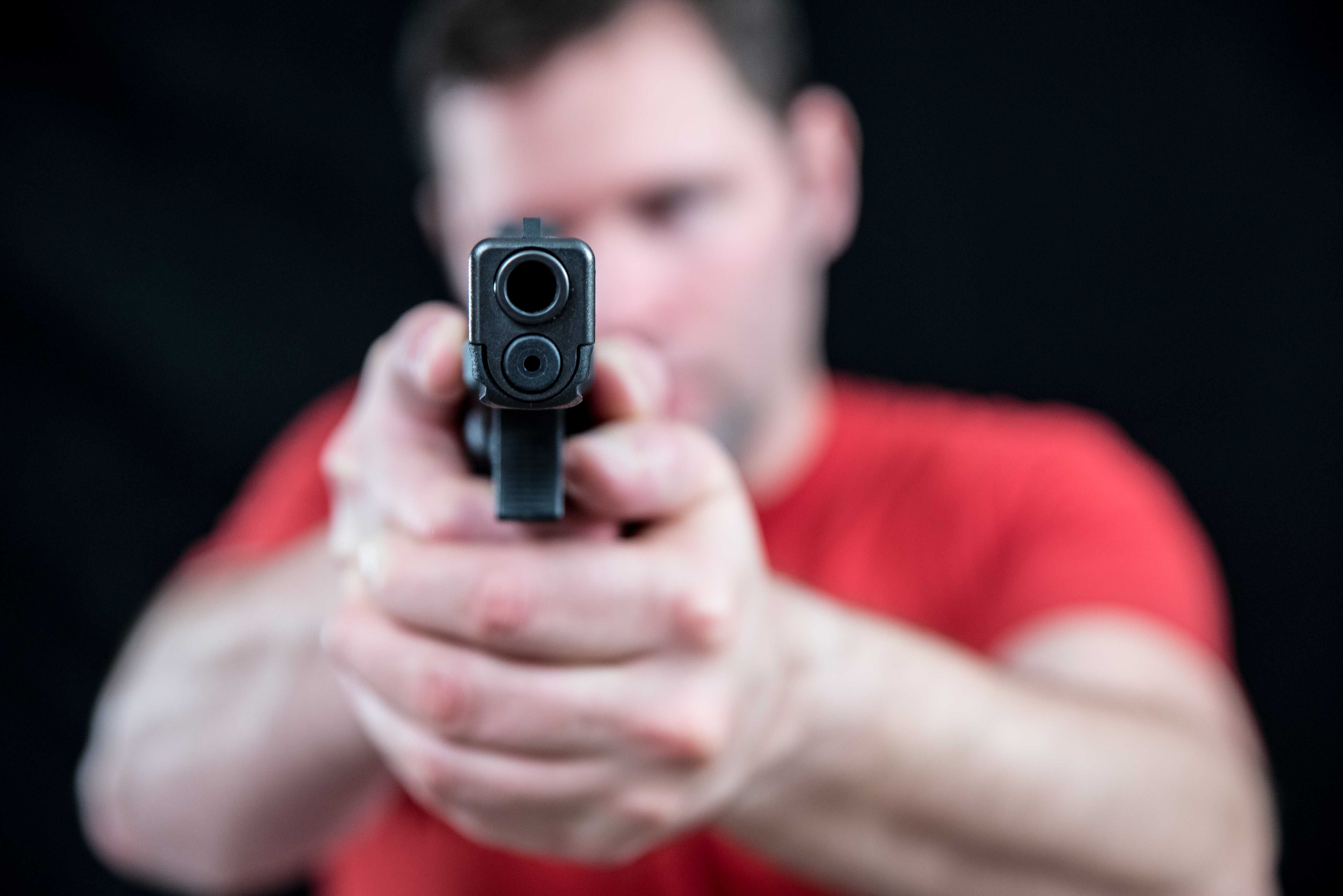 While most organizations will never experience an active shooter situation, it's clear it can happen anywhere and to anyone. According to FBI data, 250 active shootings took place between 2000-2017. From 2000 to 2006, shooting incidents averaged 6.7 a year, jumping to 16.4 a year from 2007 to 2013, and then averaging 22 a year between 2014 and 2017. Nearly half (42 percent) of the incidents between 2000 and 2017 took place at businesses or areas of commerce. In addition, nearly 80% of the 500 workplace homicides in 2016 were caused by shooting, according to the Bureau of Labor and Statistics.
Employers can no longer afford to have an "It will never happen here" or "There's nothing we can do" mentality. The unpredictability and increase in violence, mean employers must be prepared. Here are ten questions to ask: 
Do your hiring practices look for red flags of a person capable of violence or who has a volatile temper?

Social media can provide a wealth of information about prospective employees. Hate speech, threats of violence, obsession with guns or violent content, postings of killer's manifestos, excessive alcohol or drug abuse, undue anger and hostility and so on. Effective screening and background checks are critical even in tight labor markets.

Have employees had recent basic awareness training?

The unfortunate reality is that every employee and business owner must be mindful of their surroundings and the potential for an active shooter or other threats. Most shooters are suicidal, and their crises are known to others before the attack. Words almost always precede actions and no threat should be passed off as idle words. Involve workers by educating them on warning signs,

such as a marked change in behavior or appearance, sudden withdrawal, depression or disgruntlement, outbursts of anger, empathy with those committing violence, and so on. 

Are employees comfortable reporting their concerns?

People who see or sense something is wrong often do not say anything. They may fear they are overreacting and unduly labeling a person as a potential threat. They worry about confidentiality, or there may be an absence of clear reporting protocols. Employers who respond with punitive actions against the accused foster a climate of silence. However, if these behaviors are recognized, they can often be managed and treated. Recently, police say a concerned coworker's tip may have saved lives after a Long Beach Marriott cook allegedly planned to shoot coworkers and hotel guests. Employees need to understand it's not about getting a co-worker in trouble but ensuring the safety of all. It's about early intervention. And those who are experiencing violence in their

personal lives, such as an abusive partner, should be comfortable that sharing the information can be done confidentially.

Are there clear procedures that are followed when an employee is terminated?

  According to an

LA Times

article, a change in job status was frequently the trigger for a workplace shooter. They often believe everyone is against them and termination, no matter how many warnings had been given, is a painful affirmation. Show compassion and offer assistance. While every situation has unique elements, having clearly articulated processes and procedures known by everyone in your organization for terminating an employee is key.

Is there a clear and specific emergency response plan

?

Best practices change, so there should be a plan to review response policies and procedures regularly. The situation is chaotic; the more employees know about how to report and react to an active shooter incident, the better chances of survival. Knowing when to run, hide, or fight and what to do when police arrive is critical. 


There are many resources available, including a Department of Homeland Security's booklet 

https://www.dhs.gov/xlibrary/assets/active_shooter_booklet.pdf

offering detailed advice.
When was the last time you assessed your physical plant and surroundings for security and tested your security policies and procedures?

Having an outside security firm audit can help identify vulnerabilities. 

Do you know how your employees feel about workplace safety

?

A quick survey might provide unexpected insights and lead to important discussions. 

Do you have enough insurance?

  In addition to the emotional and psychological impact of such shootings, organizations face sizable property, casualty, business interruption, and workers' compensation insurance claims, as well as possible litigation. Many businesses think their existing policies adequately protect them in these events, but they can fall short of covering such huge expenses. Some businesses are supplementing their coverage with active shooter insurance. It's important to review your coverage with advisors to ensure you are fully protected against these potentially devastating losses.

Are you prepared to manage the consequences of an active shooter incident?

Once injured workers have been taken care of and families notified, attention should be turned to the emotional and psychological state of the survivors. A plan should exist to get them the help they need. Moreover, any critical personnel or operational gaps left in the wake of the shooting should be addressed. Then the situation and response to it should be analyzed and an after-action report prepared.

Are you prepared for the reputation fallout?

  Reaction will be swift. Your actions will be scrutinized in real time in the media and on social media. Today, there's no waiting for investigations and so on. How an organization responds can threaten or strengthen its operations.
SEVEN SECRETS
You'll receive important information to help you avoid overcharges on your workers' compensation.