Nursing Home conglomerate saves $350,000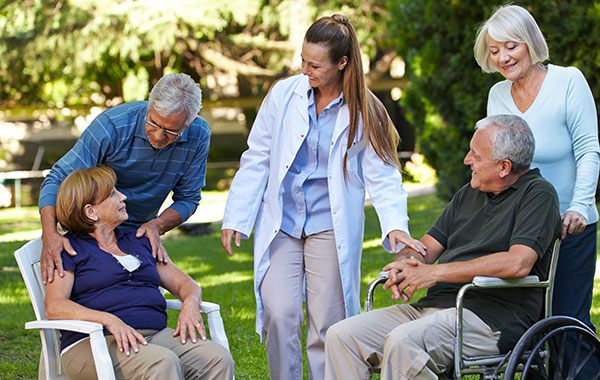 INSURED
A conglomerate of associated companies with several locations within one state.
SITUATION
Over the course of five years, the company purchased multiple related companies. Numerous errors were made when combining the loss experience. Some were never combined with the parent and were issued their own rating, while others had multiple payroll and claims history reporting errors. This resulted in multiple Experience Modification errors, totaling $329,000. It was determined that the insurance broker was in over his head and it was necessary to hire an outside consultant to untangle the mess.
The decentralization of management and operational practices triggered procedural disconnects; specifically, in regards to hiring practices and Workers' Compensation management. The absence of a centralized Workers' Compensation management program led to a lack of accountability. This caused rampant claims problems, leading to a combined loss ratio of 86%.
ASSESSMENT
The CWCA met with the management team. There were several major issues. The company had no formal injury management program; fraudulent and excessive claims were rampant throughout the organization; employees were hired without pre-screening measures, often hired with pre-existing physical conditions that led to expensive Workers' Compensation claims; there was no formal relationship with medical facilities for treatment of injuries or assistance in the hiring process; employees were kept out of work until they could perform their job at full duty; supervisory staff had no injury and claims management training or procedures; and there was no one person in the company responsible for hiring or injury management.
SOLUTION
Through the CWCA's assessment process, the company determined it did not need the services of the external firm. The CWCA completed the process of overcharge recovery. The chart below details the Experience Mod reductions the CWCAs were able to generate for the company just from Experience Modification corrections.
The CWCA immediately implemented an injury management program, and worked to close outstanding claims and mitigate any damages. They established a sound pre-employment screening process, including conditional offers of employment, physicals and drug screenings. They also worked with the company to develop relationships with local occupational health facilities to manage all pre-employment screenings and workers' compensation injuries. Transitional job descriptions and a Back-on-the-Job program were established to reduce indemnity claims and return injured employees to full duty as soon as possible. An in-house injury management team was created to supervise program implementation. The CWCA provided extensive training to all levels of management at each facility and worked with the senior management team to develop and institute new policies and procedures.
RESULT
There has been a dramatic decrease in the frequency and severity of claims. The company's combined loss ratio dropped from 86% to 12%. Four out of five longstanding claims have been closed. The injury management program has significantly decreased the number of indemnity claims by returning workers to transitional duty. With the inception of the injury management team, the company is better able to manage injuries. Through pre-hire screenings, the company has eliminated a handful of prospective employees who could not meet the physical requirements of the position and has reduced the hiring of potential Workers' Compensation claims. The projected Mod and ARAP will produce a 49% decrease in insurance premium, resulting in a savings of $350,000.
SEVEN SECRETS
You'll receive important information to help you avoid overcharges on your workers' compensation.