Important OSHA news: Top 10 most cited standards and expansion of SVEP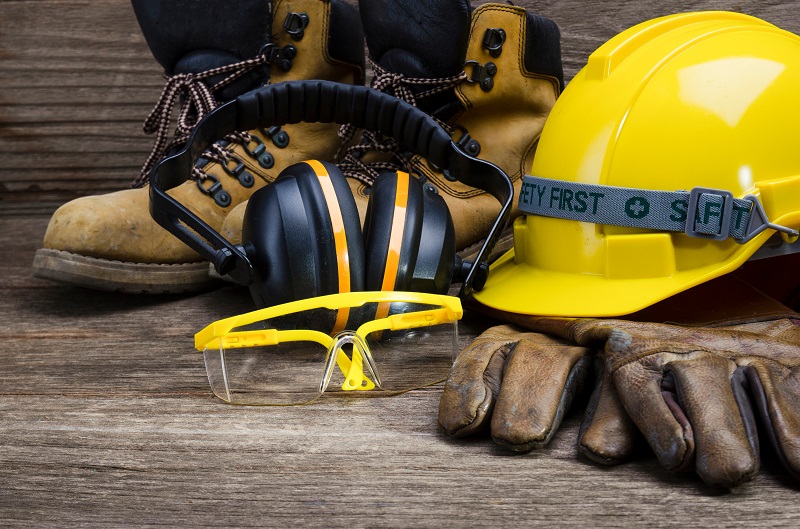 Top 10 most cited standards
The Occupational Safety and Health Administration (OSHA) recently released its preliminary list of the most frequently cited safety standards for fiscal year 2022 ( Oct. 1, 2021 – Sept. 30, 2022). While the order may change, OSHA's top ten cited standards are remarkably constant year after year. Ascertained from inspections throughout the year, the list provides important insights into OSHA's focus on certain hazards, as well as guidance on how to reduce risk and maintain compliance.
Here is the preliminary list, which will be updated with additional information at the end of the year:
Notable among the list for FY 2022 is that for the 12th consecutive fiscal year, Fall Protection – General Requirements is the most frequently cited standard. Also, Hazard Communications climbed three spots, rising from number five to number two, with a 25 percent increase in the number of citations.
Considered low-hanging fruit for inspectors, hazard communication relates to chemical hazards and how they are communicated in the workplace. Lack of a written program, failure to properly develop, maintain, and update safety data sheets (SDS), improper labeling, and inadequate training are common citations. There must be an up-to-date written plan that lists all the chemicals present in the workplace, designates a person responsible for oversight, and specifies where and how written materials will be made available to workers. It must describe how the company meets the requirements of the standard, including labeling, SDS, and employee information and training.
Importantly, SDS must be "readily accessible during each work shift to employees when they are in their work area(s)." Electronic access and other alternatives to maintaining paper copies are permitted if it does not create a barrier to immediate employee access. Having to ask a supervisor is considered a barrier; the goal is immediate access. SDS must be updated each time a chemical is added or removed from the workplace. This includes chemicals that contractors may bring to the workplace and a plan to inform employees about the chemicals contractors use.
In addition to training new employees on their first day, offer regular company-wide training, both throughout the year and whenever a new chemical is introduced or a contractor is onsite. Document all necessary training.
Severe Violator Enforcement Program strengthened and expanded
Since its inception in 2010, employers have considered OSHA's Severe Violator Enforcement Program (SVEP) one of the most onerous enforcement efforts with a focus on public shaming, severe penalties, and insurmountable barriers to exit the program. On September 15, OSHA announced significant updates https://www.osha.gov/sites/default/files/enforcement/directives/CPL_02-00-169.pdf to the program, which took effect immediately and widens the reach to many more employers. Not only do employers face public shaming, but also they are subject to additional follow-up inspections, including related worksites. And a company can be placed on the list even if the citations are being contested.
Within 60 days, state plans are required to submit a notice of intent indicating whether they will adopt or already have in place policies that are identical to or at least as effective as the federal program. The plans have six-months to adopt updates to their versions of the SVEP.
The directive expands the scope of the SVEP by eliminating the requirement that an employee must be exposed to a specific high-emphasis hazard (such as fall, amputation, trenching) or to the potential release of a highly hazardous chemical. It now includes all hazards and standards. If an employer receives two or more repeat or willful violations in the same inspection involving any hazards/any standards or receives failure-to-abate notices based on the presence of high-gravity serious violations, they can be placed in the SVEP. The other qualifying criterion – fatality/catastrophe and egregious – have not changed.
Follow-up or referral inspections must be conducted within one year, but not longer than two years, after the final order. Previously, there was no required time frame. OSHA can keep employers on the SVEP Public Log  https://view.officeapps.live.com/op/view.aspx?src=https%3A%2F%2Fwww.osha.gov%2Fsites%2Fdefault%2Ffiles%2FPublic_SVEP_Log_v2022_06_01.xlsx&wdOrigin=BROWSELINK for at least three years from the date the employer completes abatement, whereas before employers were eligible for SVEP removal three years after the final order. But abatement alone is not enough to exit the program. An employer must pay all penalties, follow and complete all applicable settlement provisions, receive no additional serious citations related to the hazards identified in the original SVEP inspection or any related establishments, and have one follow-up or referral OSHA inspection. Employers can reduce the amount of time in SVEP to two years if they consent to an enhanced settlement agreement that involves implementing a safety and health management system.
One of the major complaints about the program is that OSHA determines SVEP status at the time citations are issued before the employer has an opportunity to respond or contest the citations. According to an analysis by the law firm, Conn Maciel Carey, "more than 40 percent of employers who had been summarily dumped into SVEP based on alleged repeat and willful violations, either proved those allegations wrong through adjudication before OSHRC or convinced OSHA to withdraw or amend the citations through settlement negotiations." Furthermore, the focus has been concentrated on repeat, rather than willful violations. "For large national employers, a repeat violation may be more technicality than any indication of a bad actor."
The SVEP has serious implications for a company's reputation, recruitment, employee morale, and insurance costs. Given these high stakes and the focus on repeat violations, Conn Maciel Carey recommends:
Increasing communication among related facilities in the corporate family about OSHA activity at any facility;
Proactively correcting any OSHA-cited condition atall locations after a citation at one location;
Challenging and vigorously defending SVEP-qualifying citations because getting those citations withdrawn or re-characterized before they become a Final Order is the easiest way to get out of SVEP; and
Challenging and vigorously defending any citations that have a high potential to be repeated.
SEVEN SECRETS
You'll receive important information to help you avoid overcharges on your workers' compensation.