Legal Corner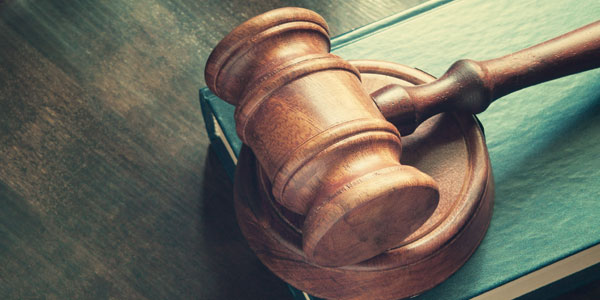 ADA
Employer requiring wellness program participation prevails over EEOC
A federal District Court in Wisconsin has ruled against the Equal Employment Opportunity Commission and held that a plastic manufacturer's policy of requiring employees to complete health risk assessments and biometric screenings to be eligible for health coverage does not violate the ADA. The court granted summary judgment to the company, holding that the company's assessment and testing requirements fell within the ADA's safe harbor provision. While many consider this an employer victory, an appeal is likely. Equal Employment Opportunity Commission v. Flambeau Inc.
Workers' Compensation
Firing for use of medical marijuana OK – Federal
In a case of the first impression in the District of New Mexico, a federal district court held that an employer was under no obligation to accommodate an employee's use of medical marijuana, even where the drug had been supplied under New Mexico's Compassionate Use Act ("CUA"). When a newly hired employee was required to undergo a drug test before beginning his actual work and the test was positive for cannabis metabolites, the employer could terminate the employee on the basis of its drug-free policy. Garcia v. Tractor Supply Co., 2016 U.S. Dist. LEXIS 3494 (D. N.M., Jan. 7, 2016)
Utilization Review (UR) tort liability not preempted by comp – California
An employee suffered anxiety and depression due to chronic back pain resulting from a back injury at work in 2008, and in 2011 was prescribed an anti-anxiety medication known as Klonopin to be provided through Workers' Compensation. The request for this medication was sent to UR and it was denied. He ceased taking it immediately, although typically a person withdraws from Klonopin gradually by slowly reducing the dosage. He experienced seizures and sought approval again in 2013, but was denied. Neither employee of CompPartners, the Workers' Compensation UR company, who denied the claim, had seen the employee or warned of the effects of immediate withdrawal.
In King v. CompPartners Inc, noting that a utilization review physician has a doctor-patient relationship, a California appellate court held that the injured worker and his wife could maintain a civil action against the UR physician who determined that the medication was medically unnecessary without warning the worker that the weaning process from the drug should be gradual and not abrupt.
Doctor convicted for prescribing unnecessary painkillers – California
Dr. Hsiu-Ying "Lisa" Tseng was found guilty of three counts of second-degree murder, 19 counts of unlawful controlled substance prescription and one count of obtaining a controlled substance by fraud, among other charges for prescribing unnecessary painkillers.
M.D.'s medical report not libelous – Georgia
When a patient's treating physician dictated a narrative report as part of the patient's worker's compensation claim file noting the patient, through a translator, had made threatening statements during an appointment and that the doctor considered the patient a threat to the doctor and the doctor's staff, such a statement was privileged as a matter of law and could not serve as a basis for a claim of libel, held a Georgia appellate court in Jasarevic v. Foster, 2016 Ga. App. LEXIS 24 (Jan. 26, 2016).
Court rejects PTSD award for a dog bite – Missouri
A German Shepherd bit a hotel housekeeper when she opened a door at a Holiday Inn. While she claimed she could never work again due to PTSD and other injuries, the ALJ found that both psychiatric expert opinions were so extreme that neither one was completely persuasive as to diagnosis or degree of any disability. The Commission affirmed an award of partial disability benefits but rejected the claim of total disability. The ALJ awarded new partial disability, the equivalent of 25% of a body for separate injuries to the breast, shoulder and psyche and partial benefits against the second injury fund based on pre-existing orthopedic and psychiatric conditions. Mujanic v Holiday Inn St. Louis South, 2016 MO WCLR Lexis 7
Injured employee failed to establish spinal cord stimulator was reasonable and necessary – Nebraska
In Yost v. Davita, Inc., 23 Neb. App. 482, 2015 Neb. App. LEXIS 204 (Dec. 29, 2015), a Nebraska appellate court affirmed a compensation court's decision that an employer was not required to pay for the cost of an injured worker's spinal cord stimulator. The injured employee's testimony revealed that while the stimulator alleviated some of the secondary symptoms the employee suffered, it did not alleviate the pain in her lower back – her primary ongoing medical condition. The appellate court added that while the injured employee offered medical evidence that the spinal cord stimulator was causally related, reasonable, and necessary to treat her work-related injuries, three other medical experts disagreed.
Worker entitled to summary judgment on Scaffold Law claim – New York
An electrical injury caused a worker to fall from a ladder and a divided appellate court has ruled that he is entitled to summary judgment on his labor law claim. The appellate court noted that a fall from a scaffold or ladder, in and of itself, does not result in an award of damages to the injured party, but "the worker's burden is to show that the absence of adequate safety devices, or the inadequacy of the safety devices provided to protect the worker from a fall, was a proximate cause of his or her injuries."
Contractors convicted for building collapse killing six people – Pennsylvania
In June of 2013, a Philadelphia building that was undergoing a demolition collapsed suddenly onto itself and the neighboring Salvation Army store. Six people were killed, including both workers and civilians. After an extensive investigation, the demolition subcontractor Sean Benschop has been sentenced to seven and a half to 15 years in prison. Griffin Campbell, the contractor overseeing the site was sentenced to 15-30 years for involuntary manslaughter, reckless endangerment, causing a catastrophe and aggravated assault.
Employer has subrogation rights against co-worker's uninsured motorist benefits – Pennsylvania
In Davis v. WCAB (PA Social Services Union) the question considered was whether an employer and its carrier can subrogate against the uninsured motorist coverage of a non-negligent driver/co-worker of the injured employee. The Commonwealth Court ruled an employer is entitled to subrogation under Section 319 of the Workers' Compensation Act, from an employee's recovery of uninsured motorist benefits through the policy of a co-employee, i.e., when someone other than the injured employee purchases the insurance.
Nurse claiming psychological injuries denied worker's comp – Tennessee
A psychiatric unit nurse's psychological injuries arising from a speaker's comments at a training seminar are not compensable, the Tennessee Supreme Court's Special Workers' Compensation Appeals Panel has ruled.The senior vice president of clinical practice for the company conducted a trauma-sensitive care training seminar and allegedly told attendees, "I want you to put yourself in your patient's shoes and imagine how it would feel when you're asked, 'Have you ever been physical, emotionally, or sexually abused?' The trial court ruled the injuries were not compensable because the statement was not "unusual" and the Tennessee high court's Special Workers' Compensation Appeals Panel affirmed.
SEVEN SECRETS
You'll receive important information to help you avoid overcharges on your workers' compensation.