Safety risks soar with workforce shortage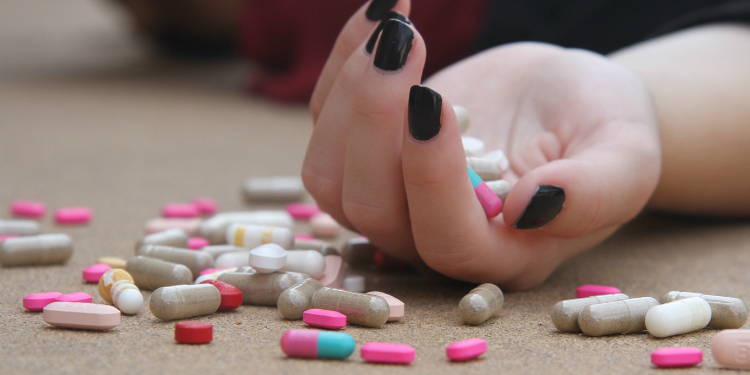 The USG + U.S. Chamber of Commerce Commercial Construction Index (CCI) https://www.uschamber.com/sites/default/files/cci_2018_q3_9-06_release.pdf is a quarterly economic index designed to gauge the outlook for, and resulting confidence in, the commercial construction industry. While earlier reports indicated that the shortage of skilled workers affected schedule performance and jobsite efficiency, the September index added a new dimension – 80 percent of contractors agree that the skilled labor shortage also impacts jobsite safety and it's the number one factor increasing safety risk on the jobsite.
Tighter time schedules are the number two factor and exacerbate the safety risks. Aggressive
scheduling may cause contractors to use workers with less experience or training, and can push
employees to work longer hours, which can lead to shortcuts and compromised processes.
Addiction and substance abuse issues also decrease worker and jobsite safety. Almost 40% of contractors say they are highly concerned about the safety impacts of worker use/addiction to opioids, followed by alcohol (27%) and marijuana (22%). Notably, the report showed that while nearly two-thirds of contractors have strategies in place to reduce the safety risks presented by alcohol (62 percent) and marijuana (61 percent), only half have strategies to address their top substance of concern: opioids, which is a newer growing concern.
Language barriers also are a leading safety risk, particularly in the Northeast (34%) and West (31%).
Strategies to reduce safety risks
To address safety risks caused by workforce shortages, contractors believe the most effective strategies are an improved safety culture and more leadership training.
Improving the safety climate on jobsites (63 percent)
Improving the firm's safety culture (58 percent)
Providing more leadership training for supervisors (48 percent)
Tracking and assessing safety records (34 percent)
Using safety-enhancing technologies (33 percent)
General Contractors in the Northeast are relying more than others on leadership training for supervisors. Large contractors are using safety-enhancing technology (47%) more than small contractors (27%).
The study dove deeper into the most impactful way to achieve a strong safety culture. It presented a list of practices associated with a strong safety culture and asked contractors to select those with the highest impact on safety outcomes. Training at all levels topped the list (67%). More than half (53%) of contractors believe that ensuring accountability at all levels has a high impact. Other indicators include improving communication (46 percent), demonstrating management's commitment to safety (46 percent), improving supervisory leadership (43 percent) and aligning and integrating safety as a value (42 percent).
More general contractors consider empowering and involving employees (58%) and demonstrating management commitment (55%) to have a high impact on safety outcomes, compared with trade contractors (35% and 34%, respectively.)
The top strategies contractors are using to reduce safety risks causes by substance abuse are testing, prescreening before hiring education, communication oversight by supervisors, zero tolerance policies, counseling, and access to rehab.
The labor shortage in the construction industry is projected to last another three years, requiring increased emphasis on safety training and supervision. Four out of five (80%) contractors said they experienced some competitive advantage from their safety programs, although larger companies with more resources and expertise gain a greater advantage. They cite insurance, liability, and new business as top benefits.
Even a few injuries can push worker comp rates sky high, raise the experience modifier, reduce bidding opportunities, lower morale, and put more pressure on workers who are already expected to do more with less. A renewed emphasis on safety that is inclusive and forward thinking will help curb the risks.
SEVEN SECRETS
You'll receive important information to help you avoid overcharges on your workers' compensation.