Large scaffolding company embraces change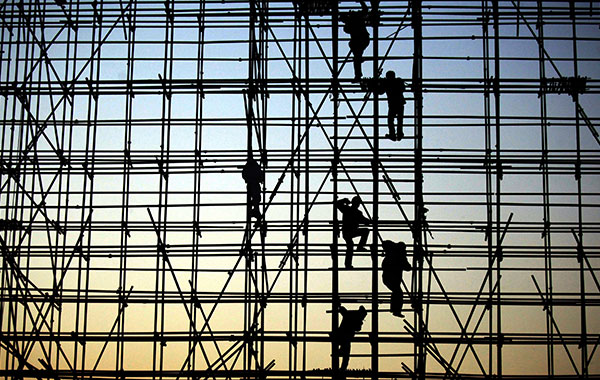 INSURED
This company employs over 50 people with locations in two states.
SITUATION
The company experienced a substantial increase in claims activity in one year, going from $45,039 to $107,606. The majority of these claims were longstanding and many proved to be fraudulent in nature. The company hired an external risk management firm and paid a significant amount of money in fees with few results.
ASSESSMENT
The CWCAs met with the management team. The scaffolding company had no formal injury management program. Fraudulent claims were rampant throughout the organization. Employees were hired on good faith or referral without any pre-screening measures; often hired for jobs for which they were not physically qualified. There was no relationship with a medical facility for treatment of injuries. Employees were kept out of work until they could perform their job at full duty. There was no one person in the organization responsible for claims or hiring.
SOLUTION
The CWCAs immediately implemented an injury management program, working to close outstanding claims and mitigate any damages. They established a sound pre-employment screening process, including conditional offers of employment, physicals and criminal record checks. The CWCAs worked with the company to develop a relationship with a local occupational health facility to manage all pre-employment screenings and workers' compensation injuries. The occupational health facility performed worksite visits to develop a customized physical to ensure the company was hiring the right employees for the job. To reduce indemnity claims and return injured employees to full duty as soon as possible, a Recovery-at-Work program was established. A newly formed in-house injury management team supervises program implementation.
RESULT
By controlling costs, The CWCAs were able to reduce reserves by $103,000. Claims were reduced by 35% in one year. Furthermore, they found five recoveries not properly recorded by the insurance company, resulting in a 2-point Mod reduction and a 2-point ARAP reduction. In making sound hiring choices, the company was able to do more work with fewer people. Through the pre-hire screenings, the company has eliminated a handful of prospective employees who either could not meet the physical requirements of the position or who were scared away by the process. The Recovery-at-Work program is so successful they have extended it to all non-work-related injuries as well. With the creation of the injury management team, the company is better able to manage injuries, has reorganized and reassigned a number of employees to more appropriate positions, and has hired a full time safety manager. In addition to these cost savings, they have opportunities to bid on much better jobs because of all their efforts.
SEVEN SECRETS
You'll receive important information to help you avoid overcharges on your workers' compensation.